Find your favorite land and lake adventure
From sunrise to sunset, there is always an outdoor adventure to be had in Conroe, Texas. Dreaming of a tranquil walk on one of Conroe's hiking trails, or an afternoon paddle on the lake? Picture yourself in Conroe! Now more than ever nature is a great escape, so get ready to unwind, be present, and head to Conroe where outdoor adventures await you!
Lakeside Adventures
Slip-on your swimsuit and flip flops because Conroe offers some seriously fun water activities. Located one hour north of Houston, 22,000-acre Lake Conroe has activities for the most seasoned outdoor adventurers, and for those who are just testing the waters.
Lake Conroe
Soak up the sun and choose your own adventure on Lake Conroe! There are a variety of ways to enjoy the sparkling waters of this scenic lake. Rent a paddleboard, kayak, jetski, or boat and take in the sights of Conroe as you cruise around on the water. When you need to cool off, dive in, and go for a swim! You can even sit back and let someone else drive for a lunch and dinner cruise on the Southern Empress. Make sure to pack your sunscreen because you will want to spend the whole day on this unforgettable lake.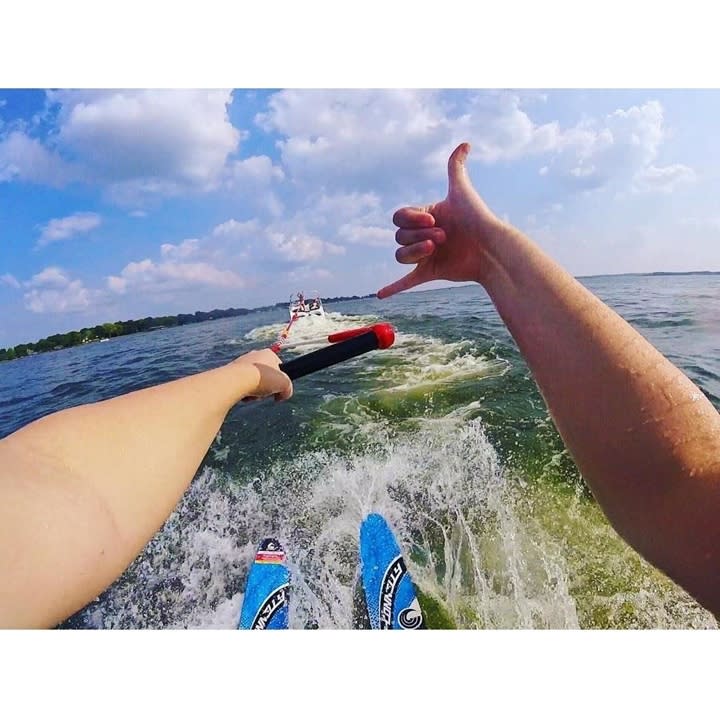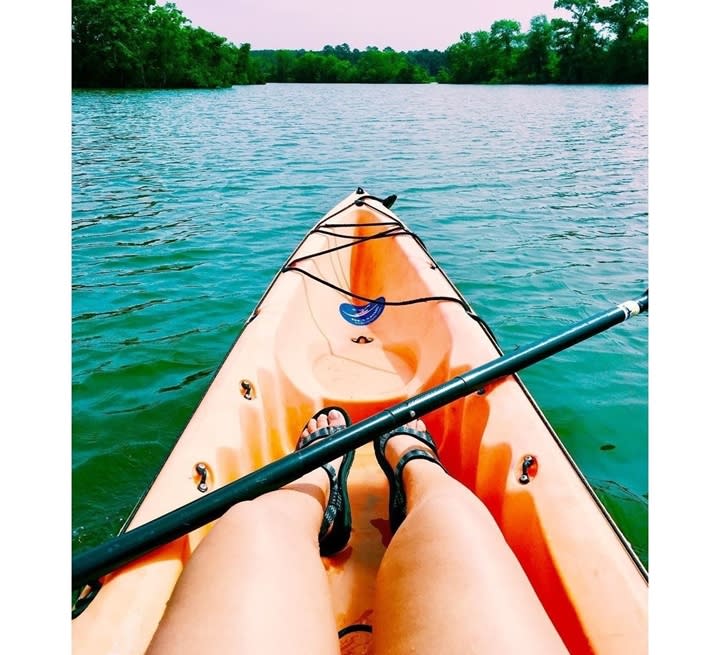 Margaritaville Lake Resort
Get ready for outdoor adventure in paradise at Conroe's Margaritaville Lake Resort. Nestled along the shores of Lake Conroe, this Jimmy Buffett inspired getaway will allow you to relax and unwind after a day of fun in the water. The resort boasts a three-acre waterpark, five resort pools, watercraft rentals, and more! Conroe has a variety of other adventurous lodging options that you can explore here.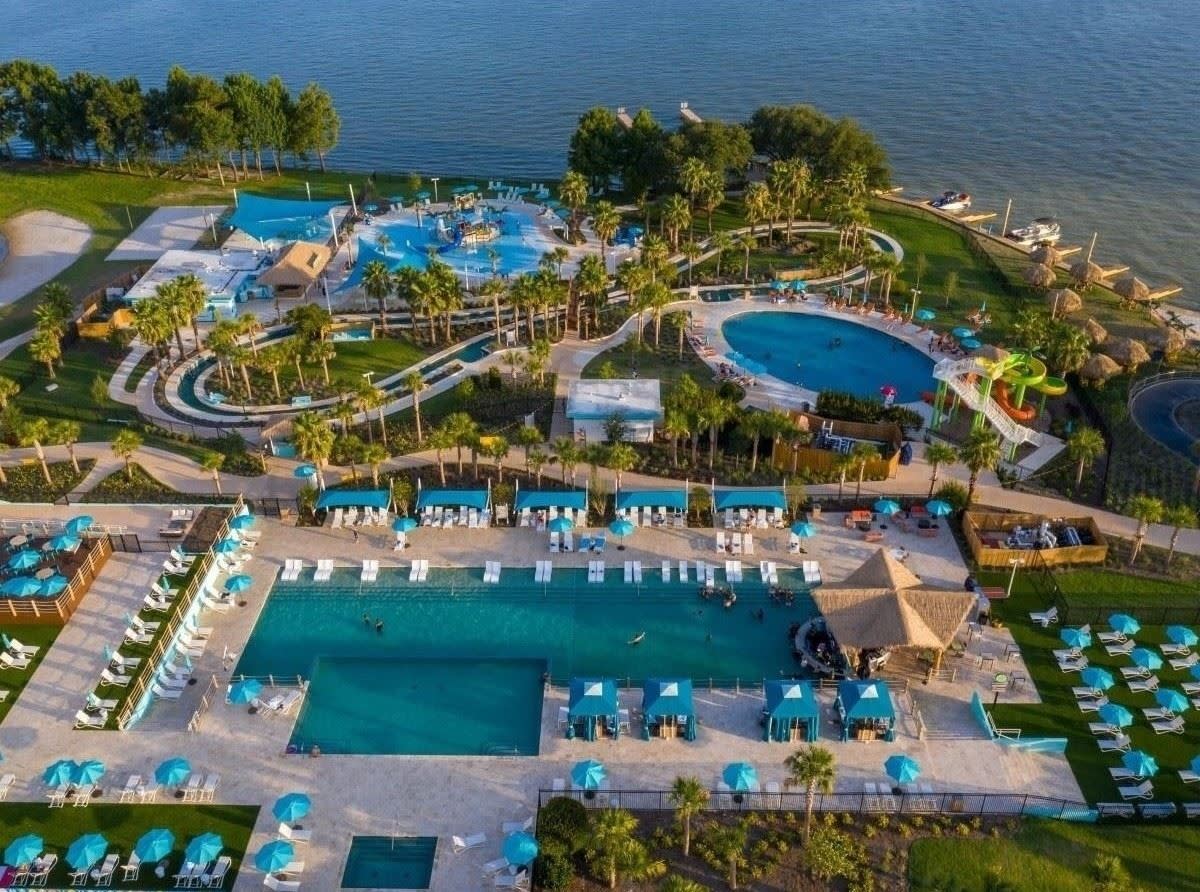 HydroRockets
If you're looking for an adrenaline rush, make a stop at HydroRockets. You're in for a speedy adventure when you test out jetboards, hoverboards, and more hydro-flight equipment. Strap in and experience Lake Conroe from a new point of view as you soar above the water.
Fishing
Conroe is quite the catch when it comes to fishing adventures. As one of the best places to fish in Texas, its man-made "attractor" reefs draw in plenty of fish, from largemouth bass to black and white crappie. Enter a state of relaxation and you may also spot catfish, hybrid striped bass, and bluegill. This is a fisherman's paradise! New to the angling game? There are many guides who are eager to tag along on your adventure and ensure that you reel in an exciting catch on Lake Conroe.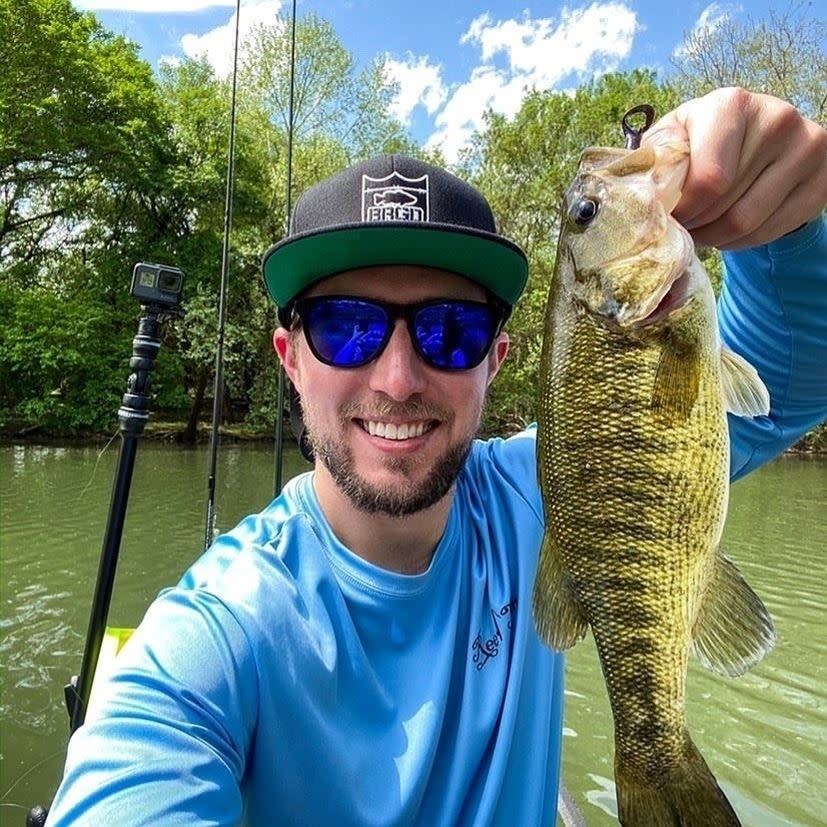 Land Adventures
Dry off, lace-up your hiking boots, and set out to explore Conroe on land! Conroe is an outdoor oasis close to home. Take in the sights of the Piney Trees, the picturesque views of Lake Conroe, and the sounds of birds chirping throughout the many parks located in this outdoor lover's escape.
Hiking
Texas is home to four national forests, including Conroe's Sam Houston National Forest. This160,000-acre property is home to the hiker's "Jewel of Texas"- the Lone Star Hiking Trail. The coveted Lone Star Hiking Trail has over a dozen access points and is a great trail to visit during the winter and spring to beat the Texas heat! Set out for a day hike, or plan to explore more of the trail and pitch your tent in one of the campgrounds for an overnight stay. Make sure to pack your binoculars and a disposable camera in your backpack to capture the white-tailed deer, turkey, foxes, and quail you may spot on your journey!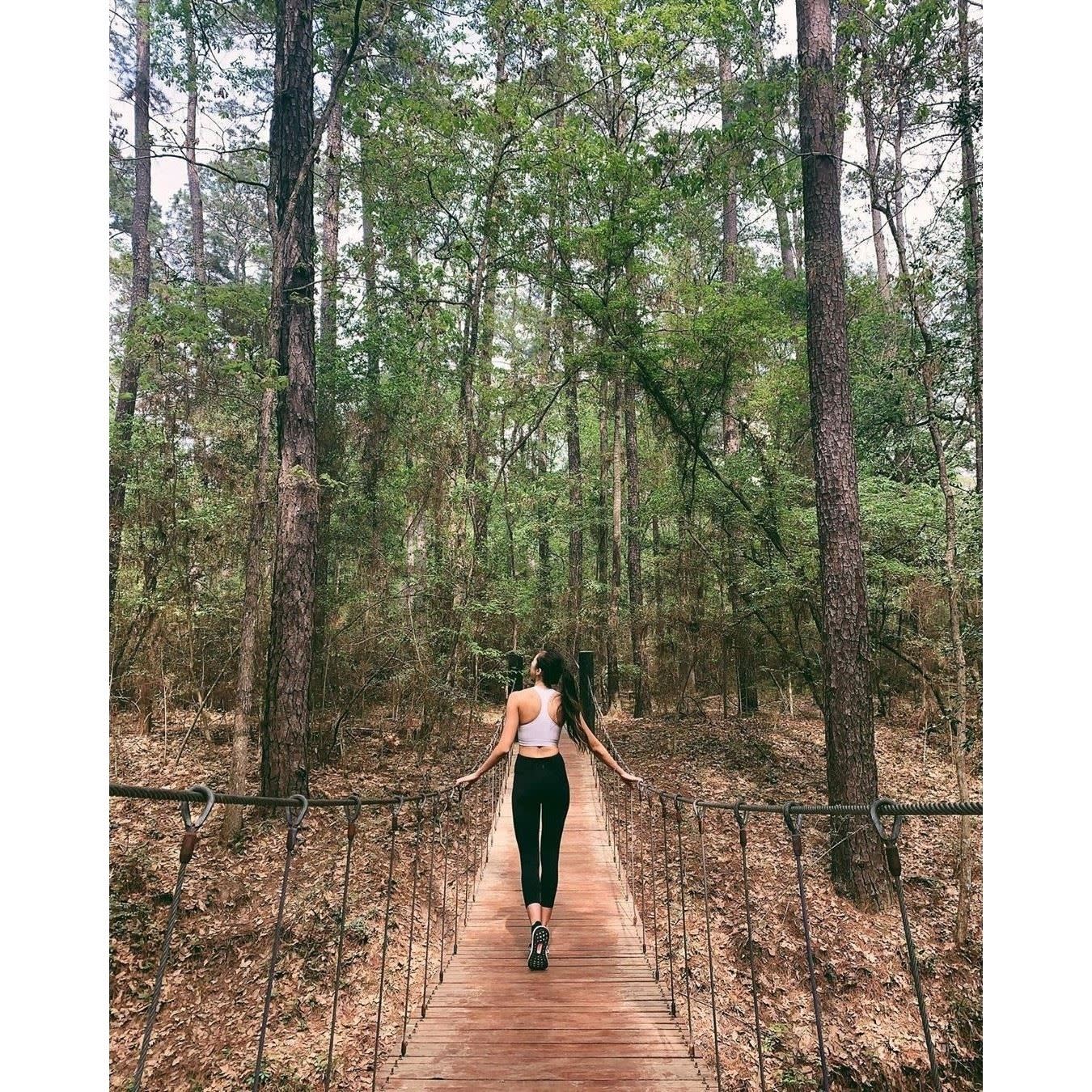 Geocaching
Become a treasure hunter and enjoy a day of Geocaching in Conroe! Conroe is one of Texas' best spots to search for Geocache treasure. You will learn about Texas history and take in the sights of Conroe as you hunt for over 32 caches. Make sure to track all of your finds with a geocaching passport and once you find them all, stop by the Visit Conroe office to receive a memento of your outdoor adventure in Conroe. You can start off your adventure with a fourteen stage multi-cache in Conroe's historic downtown district. Here is a clue: Art you can sit on. History you can reflect on. Happy caching!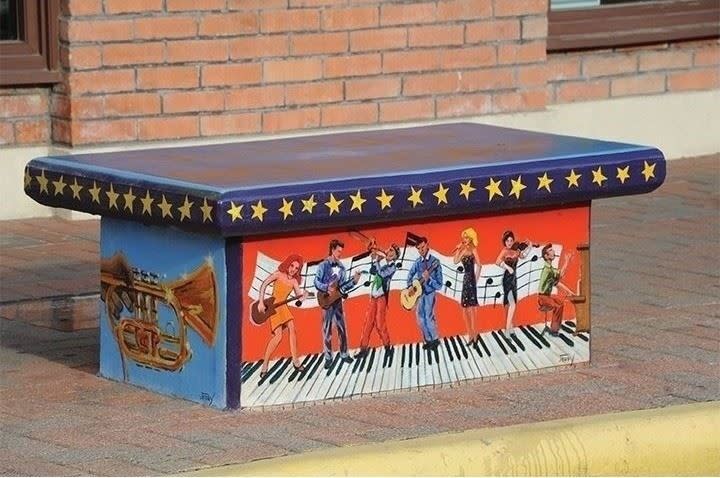 Birding
Conroe is situated at the convergence of the Central and Mississippi Flyways, which means you are sure to spot some beautiful bird species during your time in Conroe. Head over to W. Goodrich Jones State Forest, a popular site for bird-watching that draws seasoned bird enthusiasts and visitors alike. This 1,7773-acre property is home to more than 250 bird species, one of them being the endangered red-cockaded woodpecker. These black and white birds create nests inside of the pine trees that fill the W. Goodrich Jones State Forest. If you are visiting Lake Conroe from fall to spring, keep your eyes peeled for the Bald Eagles and Osprey that take up residence along the shore.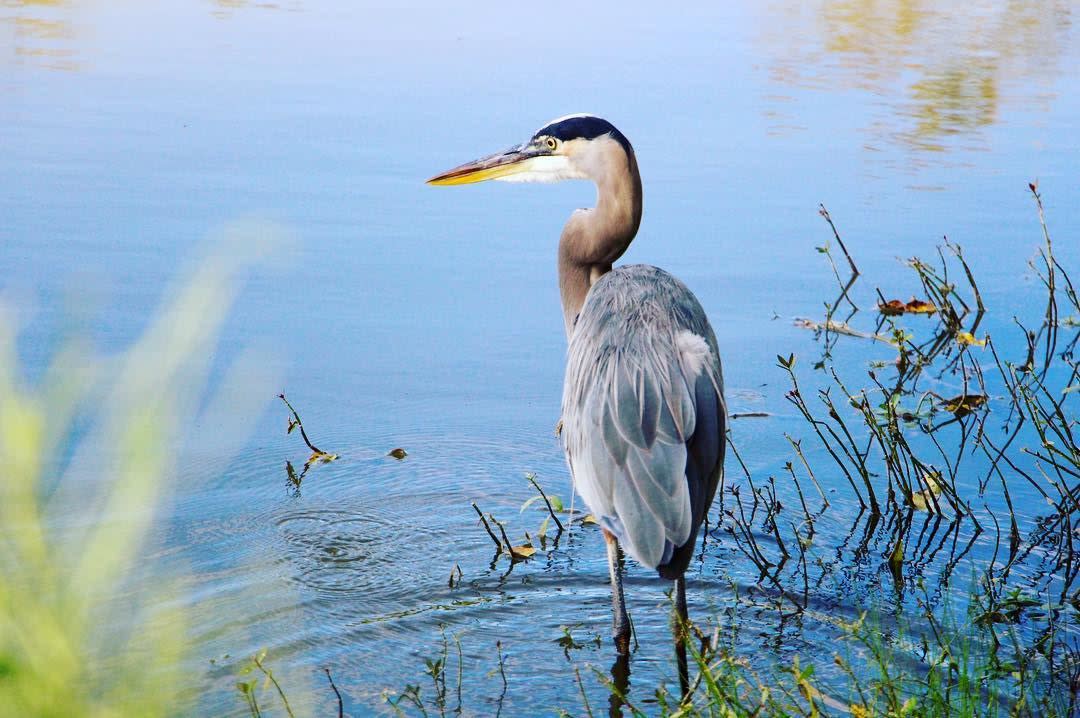 Parks
Sometimes an outdoor adventure can be as simple as visiting a new park you have never been to before, and there is no shortage of unique parks in Conroe. Begin your exploration at one of Conroe's most beloved parks, Candy Cane Park. This 24-acre park offers ADA compliant playgrounds, tennis courts, basketball courts, the Conroe Aquatic Center, and the Heritage Museum of Montgomery County. You can explore more Texas history at the Lone Star Monument and Historical Flag Park. This outdoor museum features more than a dozen historical battle and rally flags. If you want to be near the water, have your picnic basket in one hand, and your fishing pole in the other at Lake Conroe Park. Located on the shores of Lake Conroe, enjoy 13 acres of playground space, barbecue pits, swimming areas, fishing piers, and more. Explore more parks here!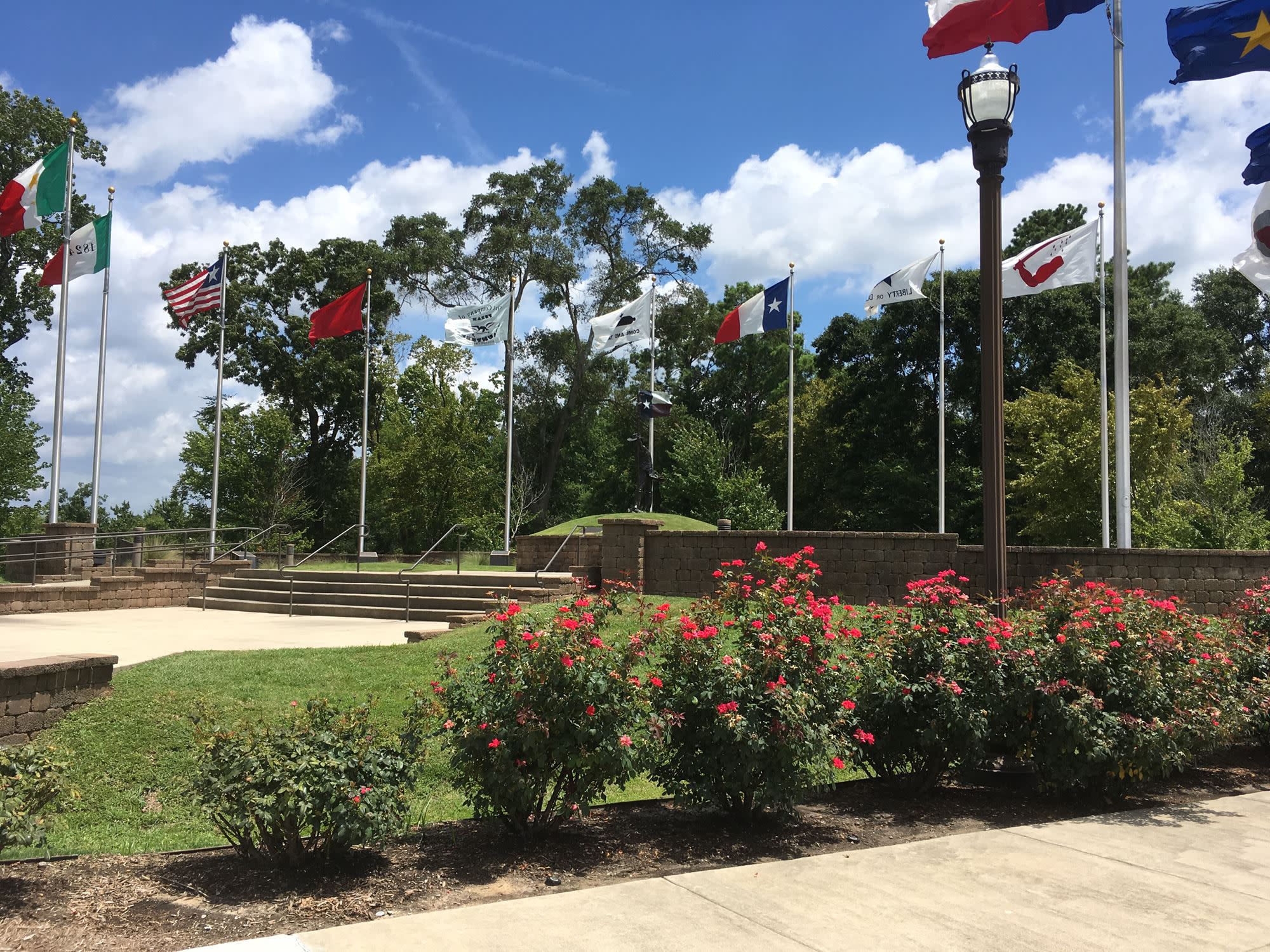 Curious about how other nature lovers experience outdoor adventure in Conroe? Check out these Conroe adventure stories for some inspiration!