Conroe Cajun Catfish Festival
Downtown comes alive every year with the Conroe Cajun Catfish Festival!
Every year, the second weekend in October, The Friends of Conroe fills the streets of Downtown Conroe with the infectious beat of zydeco and Red Dirt tunes of Texas Country. Complete with kids events, a carnival full of kids laughing, vendors with their unique finds and we don't want to forget the Cajun treats found in the food court. 
Amazing stars like Hunter Hayes and Aaron Watson have entertained from the Demontrond Stage.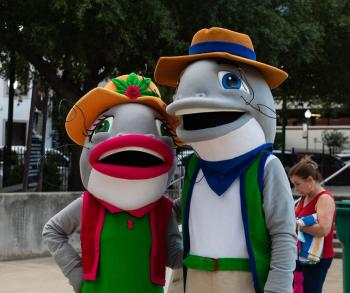 The Friends of Conroe uses the proceeds from this fundraiser to give back to other non-profits in the community and through scholarships to graduating high school seniors. 
For more information about this year's festival visit www.friendsofconroe.com.