Texas Renaissance Festival
Official Gateway to the Texas Renaissance Festival
Stay at one of Conroe's many partner hotels after your day of fun!
Homewood Suites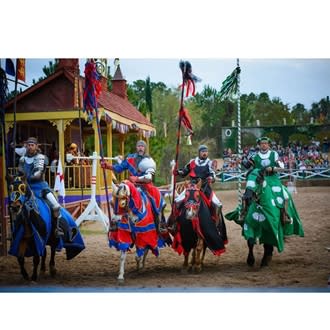 936-703-6000
3000 I45 N Conroe, TX 77303
Book online
Baymont Inn & Suites
936-539-5100
1506 I45 S Conroe, TX 77304
Online Reservations

Fairfield Inn
936-756-3040
3010 I45 N Conroe, TX 77303
Holiday Inn Express
281-681-8088
Stoneside Rd Conroe, TX 77303
Preferred rate - Texas Renaissance Festival
La Quinta
936-228-0790
4006 Sprayberry Ln Conroe, TX 77303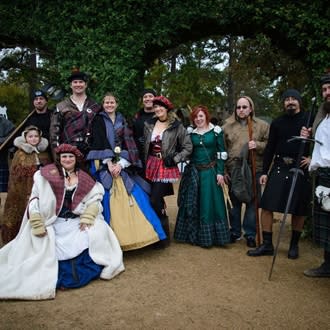 Springhill Suites
936-271-0051
16520 I-45 S, The Woodlands, TX 77384
Online Reservation

Comfort Inn
936-890-2811
1115 League Line Rd, Conroe TX 77303

Woodspring Suites
936-788-2300
2551 I-45 N, Conroe TX 77304

Days Inn
888-309-1989
4001 Sprayberry Ln, Conroe TX 77303
Online Reservation

Don't want to drive to The Renaissance Festival?
Let I Do Transportation Service do the driving for you! They will pick up at each hotel for $20 per person round trip. Contact April Edwards at 936-672-2097 to schedule a ride.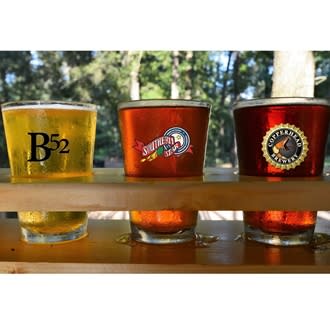 Not ready to go back to your hotel after a day at Ren Fest!! Conroe is known for our great live music and breweries!
 
Pacific Yard House - If you are looking for great live entertainment and a fun party crowd, check out PYH! Red Brick Tavern - Singer and owner Debbie Glenn fills her stage with an eclectic style of music from Americana to Texas Country.

Who want's beer!! Conroe is proud to be home to three great breweries. Southern Star Brewing Company is the first brewery is Texas can their beer! Ask for the Bombshell Blonde!! Copperhead Brewery - located just minutes from downtown is best known for their Striker IPA. B-52 Brewing Company - is known for their fun outdoor atmosphere. You never know what food truck will be on site.

Calling all Vino lovers!! Blue Epiphany Vineyards has two locations in Conroe! Are you still wanting mead from the Renaissance Festival? The Ferm Meadery is located in downtown Conroe and feature some of our Ren Fest's favorites. 

Visit here for more information about where to eat or to check out our upcoming events.