A short drive outside of Houston will land you in Conroe, Texas, a charming city where adventure awaits at every turn. The city is home to breathtaking architecture, a history that dates back to the oil industries in the 1880s, fantastic theaters and of course, delicious food. Residents from nearby cities go out of their way to visit Conroe to immerse themselves in the historic atmosphere, exciting nightlife and some of the city's best events. Here's your guide to the art and culture of Conroe—Texas' hidden gem.
Crighton Theatre
Treat yourself to a live production at Crighton Theatre on North Main Street. You'd be hard-pressed to miss the theater, thanks to its dazzling exterior of carved marble, stained-glass windows and sparkling lights under the mezzanine to welcome in visitors. A quick glance at the theater and you'll know it has its fair share of history. It opened in 1935, and tickets were no more than 50 cents for adults and children to watch vaudeville shows. Throughout the years, legendary actors like Debbie Reynolds and Marvin Hamlisch graced the stage, shaping the theater into the place it is now. Today, you can watch the red velvet curtains open up to a Broadway production of "Into the Woods," "Annie" and holiday specials like "Elf Jr. the Musical."
Since most shows at Crighton Theatre tend to end around 8 p.m.—when the night's still young—take a short walk to Metcalf Street to Pacific Yard House, a fun restaurant and bar known for its live music. Expect to find bluegrass and alternative rock bands belting out their best tunes as the bartenders mix up cocktails for you. The menu is impressive, and you can order anything, from the Yard Bird bbq chicken salad to a shrimp po'boy to the Yard House tacos.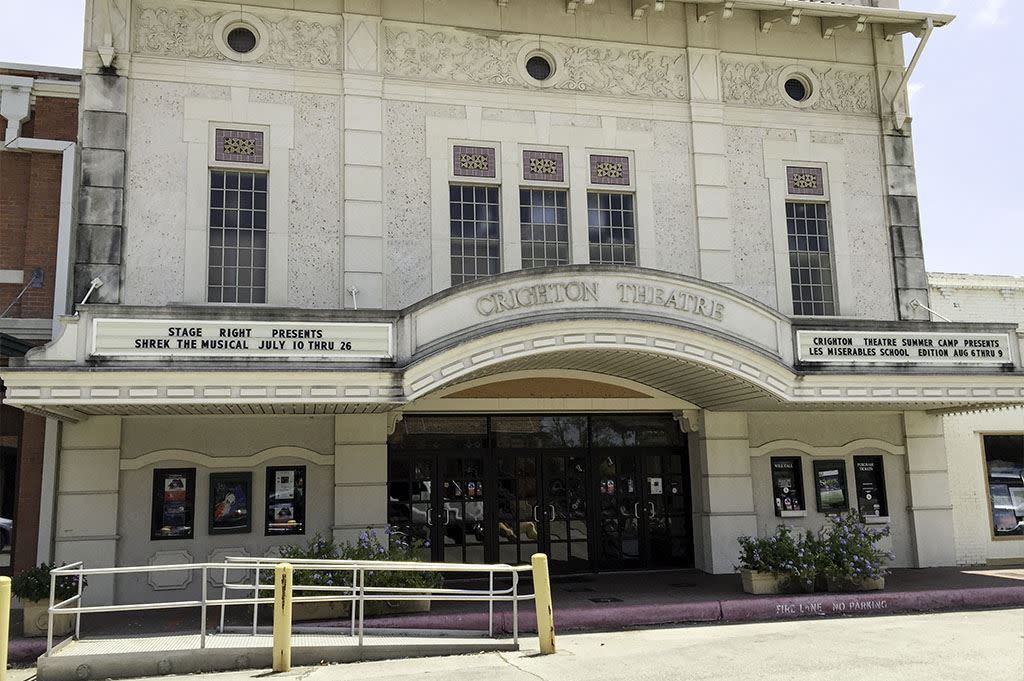 Owen Theatre
Not far from Crighton Theatre is another venue that is equally delightful in its own way. The Owen Theatre is known for putting on quirky plays by the local Players Theatre Company in this building that can accommodate up to 250 spectators. The theater was built in 1946 but was renovated to a modern feel, adding more comfort for theater lovers. Upcoming shows include Agatha Christie's "And Then There Were None," "Godspell," "Seussical: The Musical" and "Lost in Yonkers". Concerts are also held at the theater along with special events like Dinner & Dance nights featuring '60s and '70s music for a romantic date night.
Satisfy Your Appetitie
Afterward, (or before the show), get your history fix at Villa Italia that's less than five blocks away from the Owen Theater. Expect to find a stand-alone restaurant that resembles a house. Once you're inside, you'll be handed a menu full of authentic Italian fare like traditional meatballs and spaghetti, lasagna, baked salmon and a slice of tiramisu to end the night on a sweeter note. Or if you'd prefer a more laid-back atmosphere, the The Red Brick Tavern, where country music dominates the scene, is a shorter walk away. Bring your appetite with you as you'll want to chow down on a Honky Tonk Burger or wood-fired pizza while a live band plays. There are 12 craft beers that rotate frequently on tap, giving you something new to try on each visit. Throughout the venue, you'll notice black and white framed photographs of famed country music stars that have previously performed at the tavern.
Conroe's Rich History
When asking a local where to go to get your art fix, they'll likely point you in the direction of the Madeley Building, where an art gallery awaits. Built in 1911, the red brick building remains in pristine condition and has an art display open for the public to enjoy. Come anytime between Tuesday and Saturday (closed Sunday and Monday) from 10 a.m. to 5 p.m. to browse through impressive paintings and sculptures created by local talent. In addition to the art gallery, the Conroe Art League hosts workshops and art classes for visitors to learn the art of drawing or painting. It's advised to plan ahead and visit the gallery during its monthly artist reception near the beginning of each month, where a new artist is revealed at a small party. This will give you the perfect opportunity to meet the artist as well as mingle with other like-minded art lovers.
If history is more your thing, you'll love the Heritage Museum of Montgomery County, a small-yet-charming cottage that turned into a museum. The Grogan-Cochran house was built in the 1930s and was owned by one of Conroe's most prominent families that ran 25 local sawmills. Eventually, the family donated the house to the city, and it was turned into a museum to house artifacts and old photographs of Conroe throughout the years. There's also the neighboring Strake-Gray Oilfield House and Roughneck Bunkhouse that has remained in immaculate condition since 1938. Tours are offered on the premises between Wednesday and Saturday from 9 a.m. to 4 p.m., and during the tour, you can learn about its oil industry, Native American history, African-American history, telephone industry and the history of the Texas flag. A gift shop is located on the grounds for you to take home a souvenir such as books full of local recipes or homemade aprons.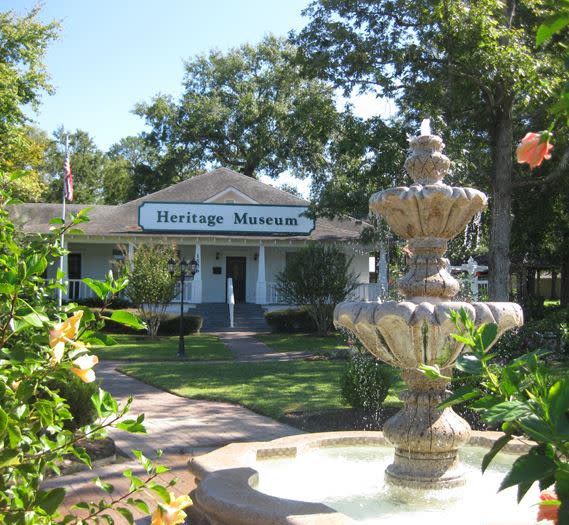 If you visit the Heritage Museum on the first Thursday of the month, you'll arrive just in time to get over to Heritage Place that's less than five minutes away. There, you'll find the First Thursday Concert Series event, where several bands play live music while music lovers enjoy the sweet melodies from their lawn chairs oe blankets. The event is free, and you can pack a picnic basket full of goodies to snack on.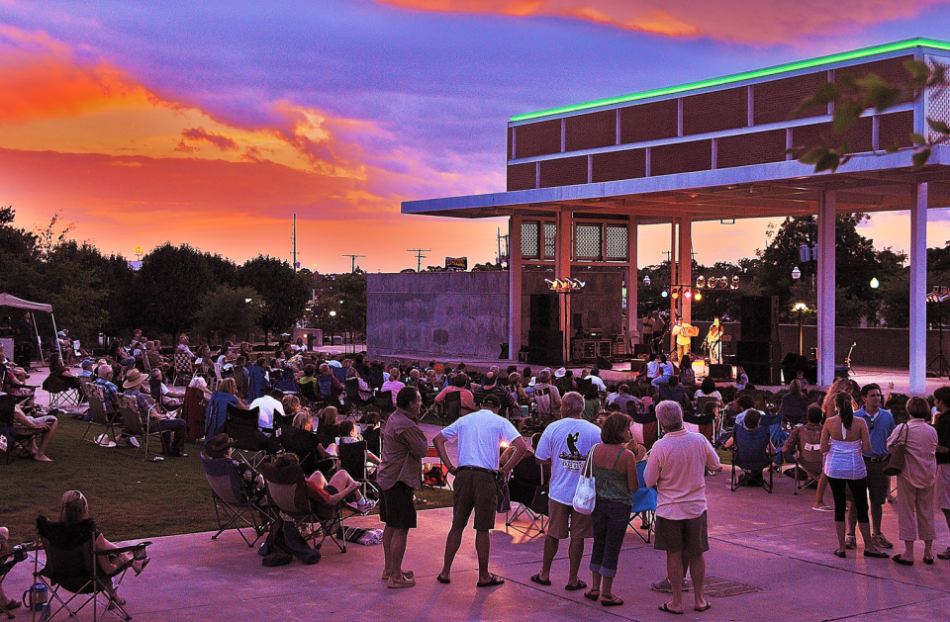 Take your adventure to the water by making reservations at Southern Empress Cruise on the Eastern shore of Lake Conroe. There, you'll get a glimpse of what it's like to sail with style in the Victorian era on a riverboat. You can opt for a dinner cruise or a Sunday brunch on the boat to admire the serene view of the Texas landscape. However, it's advised to catch the dinner cruise since you'll get to watch the sunset with a meal while listening to live music under the stars.
Before leaving Conroe, there's one last thing you absolutely must do if you're into historic architecture. The Spirit of Texas Bank is worth driving by just to admire the buildings, and you'll find out why this place is highly recommended to see. A white Colonial-style building with towering pillars sits in a manicured garden with a striking golden statue of a woman reaching out her arm to welcome people to her beautiful city of Conroe, Texas.