6 Ideas for Affordable Family Fun in Conroe, Texas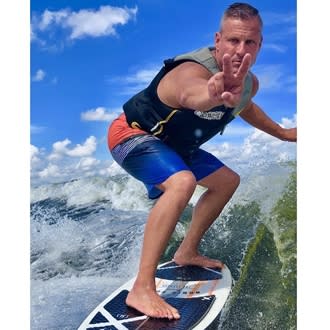 Planning a family trip doesn't have to be heavy on your wallet, especially when planning it right here in Conroe, Texas, where nature and activities are plentiful. A convenient drive from the Houston area, Conroe is the perfect escape for families and a great destination to spend quality time with the kids. Drop the expensive travel brochures and start planning an adventurous family vacation, where you can save money while having fun. Here are six ideas for affordable family fun in Conroe.
Lake Conroe
Whether your family prefers an adrenaline-pumping adventure or a laid-back outing, you'll find it all at Lake Conroe, the area's most popular location for recreational activities. The massive lake is 21,000 acres, making it ideal for boating. If you don't own a boat, you can be rent one at Fun Rentals. Lounge on a large pontoon boat to soak in the sun and drop a line in the water since you can go fishing here. You can also rent Jet Skis at Fun Rental and ride the waves on Lake Conroe. For a more affordable watercraft, rent paddleboats instead. After splashing around in the water, park your boat at Lake Conroe Park to enjoy its roped-off swimming area and picnic tables, perfect for a barbecue. A short drive outside of Conroe is Willis, which shares a portion of the lake. There, you'll find Southern Empress Cruise, a Victorian-style riverboat that's great for Sunday brunch and lunch. The cruise hosts special events on certain days such as Mother's Day. Honor the lady of the house with a delicious meal and spectacular views of Lake Conroe.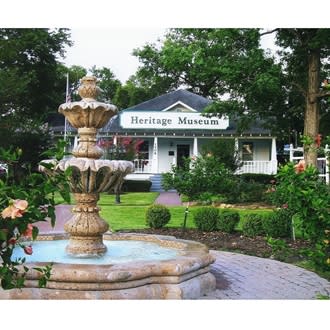 Heritage Museum of Montgomery County
Who says a family trip can't be educational as well as fun? Get your history lesson at Heritage Museum of Montgomery County, housed in the Grogan-Cochran home. The house was donated to the city to become a museum. Once you step inside the stunning farmhouse, you'll be amazed by an abundance of artifacts. Expect a pristine apothecary collection of old medicine bottles, Victorian dolls, revolvers, vintage typewriters, spinning wheels and more. You and your family will get a glimpse of what life looked like back in the day. Wander outside to see additional buildings, including the Strake-Gray Oilfield House and Roughneck Bunkhouse where they struck big on oil. The museum also hosts its own Pioneer Camp for children ages 8 to 12 during the summer to learn about the old pioneer ways such as butter churnin', corn shellin', sawin' logs and more. The museum is open Wednesday through Saturday.
St. Francis Wolf Sanctuary
You probably wouldn't expect it, but you can find a haven of wolves in Conroe since its home to St. Francis Wolf Sanctuary, where the animals are rescued and rehabilitated. Thanks to the team at St. Francis Wolf Sanctuary, the wolves are thriving under the protective care of the rescuers. Schedule a tour of the sanctuary and meet the wolves at an affordable rate. However, you'll want to plan ahead and reserve a spot at Howl Night and Camp Out that's held every second and fourth Saturday of the month. During Howl Night and Camp Out, families go on their usual tour to meet the wolves, then as night falls, they gather around a campfire to learn more about wolves and hope to be honored with howlings from the clan before falling asleep under the stars. Then, in the morning, they are awakened with a hot breakfast and coffee and hot cocoa for the kids.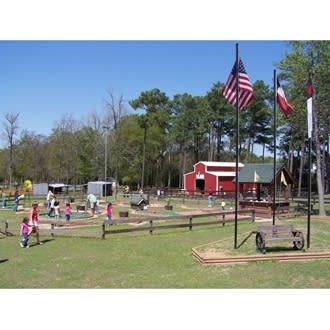 7 Acre Wood
7 Acre Wood is an old-fashioned theme park-like facility where you and the kids can enjoy plenty of fun activities, from miniature golf to petting farm animals. Admission to the park is $6.50 per person, and you can explore the 7-acre park that has a huge playground, Western-style town replica, horseshoe games and more. Additional fun activities include pony rides, hay rides and paintball games, for an additional price. The petting zoo is a big hit among the kids as they'll get a chance to interact with llamas, donkeys, goats, chickens, deer and cows. With all the excitement, the kids are bound to get hungry and they'll enjoy the milkshakes, sandwiches and danishes at the concessions.
Conroe Texas GeoTour
Stop by the Visit Conroe office during opening hours to pick up "passports" for your family to go on a scavenger hunt and find up to 32 caches. The Conroe Texas GeoTour is an adventurous activity for the kids to search for clues, spend their days outdoors and go on a quest to find all of the hidden catches to stamp in their passports. The tour will take you through parks and gardens as your search for the prized treasure. Once all the caches are found, turn in your passports to earn the geocoin prize as a souvenir of your geocaching success. During the hunt, look for the educational signs to learn about the area's history and/or nature.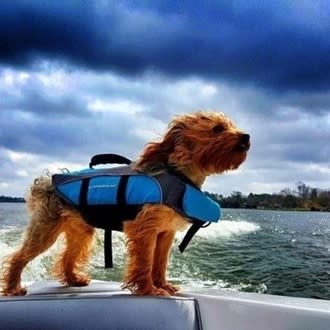 Piney Shores Resort
Looking for the perfect spot to hang your cowboy hat? Consider Piney Shores Resort on the shores of Lake Conroe. Operated by Holiday Inn, the resort provides convenient access to the water as well as giving you an awesome view of the lake from your hotel room. The hotel has its own boat dock and boat launches if you're traveling with watercrafts so you can easily park them there. Unlike other Holiday Inns, Piney Shores Resort stands out for its kid-friendly amenities, which include a miniature golf course, Olympic-sized swimming pool, hot tub, volleyball court, tennis court, shuffleboard, basketball court, horseshoe court, horseback riding and more. The rooms imitate an apartment more than a hotel room since they have a full kitchen, dining room table, fireplace, couches and outdoor patio. The added comfort of this accommodation will make you feel as if you're at a home away from home in Conroe.