Fall Means Festivals in Conroe Texas
After a hot summer that seems to go on forever, locals and tourists alike love to attend outdoor events and festivals! As the leaves begin to change and the sweater weather begins, Conroe offers many family-friendly events throughout the area.
One day events are often lumped into festivals because they offer a lot of unique activities for everyone throughout the day. Amazing food is generally at all our favorite events!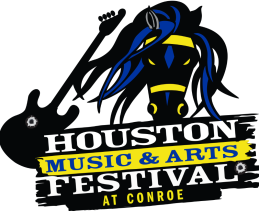 November 6 – 7, 2021
Heritage Place Amphitheatre
Outlaw Nation is proud to present the 2021 Houston Music & Arts Festivals. Plan to enjoy major concerts, fine art displays, a classic car show, frisbee dogs, and dozens of fun attractions and highlights. National recording artists will be performing throughout the afternoon and evening on the main stage, as well as juried visual artists presenting the heritage and the culture of our great city. And best of all, admission is just $10 when purchased online, with children under-12 FREE! So, bring the whole family for an awesome weekend of great fun.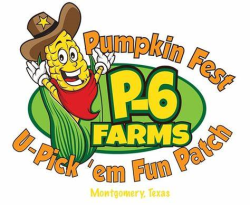 P-6 Farms Pumpkin Patch Hayrides
Saturdays & Sundays – October 9th – November 7th
Montgomery TX
A day at P-6 Farms includes Pumpkin Patch, Corn Maze, Kid's Rides and a petting zoo. Don't forget to try one of their mouth-watering treats.

Saturday & Sundays
4401 N. Frazier St, Conroe TX 77303
Celebrate the very best of fall at 7 Acre Wood. A day at this fun venue includes pony rides, zip lining, a petting zoo and don't forget your pumpkin in the pumpkin patch.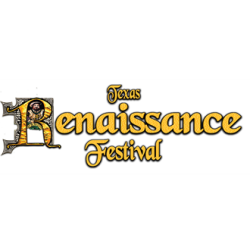 Weekends, September 29-November 25
9:00am-8:00pm
21778 FM 1774, Todd Mission
Visit the Enchanted Kingdom of Kings, Queens, fairies, jugglers, fantasy and a smorgasbord of food, entertainment, and shopping! Every weekend has a theme-Octoberfest, Bavarian, Pirates, Roman, Heroes/Villains, ending with a Celtic Christmas. Reserve a seat for the King's Feast and enjoy 2 hours of feasting and frivolity, with wine, mead, and ale provided in a limited-edition commemorative drinking vessel. Pricey but if you haven't been before and you want to impress the wife/girlfriend on a date-try it once!
The entire family will be entertained by mud fights, jousting competitions, beggars in the Faire, camel and elephant rides, and shows throughout the day. Tickets are available at the door or in advance at www.texrenfest.com.

600 Margaritaville Parkway, Montgomery TX 77356
When planning holiday parties this year, check out all of the amazing venues Conroe has to offer. If you're looking for a fun and festive venue near the Houston area, Margaritaville Lake Resort, Lake Conroe | Houston has everything you need.      
The resort's spectacular event venues,  and services, decked with festive décor,  will put a tropical twist on your holiday celebration during the "most wonderful time of the year." Whether you're planning an intimate dinner for friends and loved ones or a party that will go down in company history, Margaritaville Lake Resort has everything you need to make the holiday season sparkle. With a variety of indoor and outdoor settings, you can set sail for an incredible evening.   Book a 2021 holiday party by Friday, Dec. 2. 2021, and receive a Margaritaville Bahamas Frozen Concoction Maker.