Take a break from the traditional retail stores and chain restaurants and entice yourself with the local staples in Conroe, Texas. Here, you'll get a taste of authentic Texas recipes that are passed down from generations, and the city is home to shops brimming with one-of-a-kind artisan goods. Plus when you shop and eat at these staples, you're supporting local businesses, which keeps alive the charm and traditions that make this beloved city unique.
Local Eats
For a true Conroe experience visit Buster's Crawfish, a genuine, delicious hole-in-the-wall establishment. If the spacious patio with twinkling outdoor lights doesn't invite you in, the wafting smell of boiled crawfish will. Step inside and you'll be met with a huge vat of simmering shellfish, and once you make your order, you'll be pleased with the generous portions. Locals love to dine at Buster's Crawfish for its huge platter of hot red crawfish, baked potatoes, corn and the other fixings. Add some more flavors to the table and order cajun fries, jalapeno poppers and boudin balls (its spin on hush puppies). The kids will love it here too since it has plenty of child-friendly dishes like chicken nuggets and corn dogs.
As dinner time rolls around, go to the spot where the meat is slipping off the bone like hot butter at McKenzie's Barbeque. You'll discover this no-frills place is a successful operation run by brothers who made grilling meat their lifelong passion. The brothers' second location is in Conroe, gracing the people with some of the best barbecue in the Lone Star State. The menu consists of pork spare ribs, jalapeno sausages, po' boys, sliced beef, chicken strips, hamburgers and more. And the comforting sides like mac and cheese, corn on the cob, pinto beans, potato salad and coleslaw are the perfect addition to complete a hearty and tasty meal.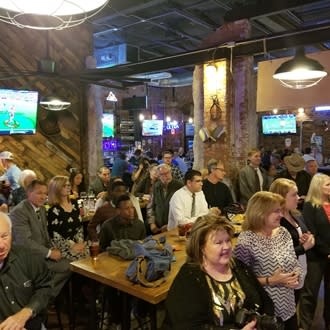 While you're in town, check out the local music scene at Pacific Yard House, a popular stomping ground for the hip residents of Conroe, where bluegrass rock bands belt out their best tunes. You can feast on pit-smoked ribs or a Southwestern dish like tequila lime chicken and street tacos. Pacific Yard House is located in the heart of downtown, inside a historic 1907 building that was formerly an icehouse. Today, the building is known as a hangout spot with preserved character from the past as well as modern touches. The restaurant has a fully stocked bar with rows of local beers on tap along with mixed drinks and wine. With a cocktail in hand and great music playing, it's the top place to mingle with the people of Conroe.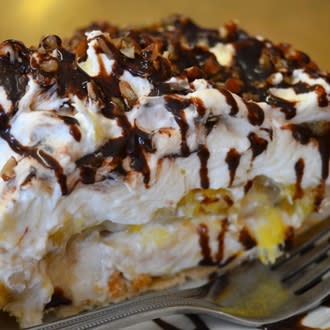 Whether you're looking for a cozy breakfast spot or a place to enjoy a hot cup of joe, you'll find that Beanpunk Coffee has everything you're looking for. Owners of the coffee shop proudly display local art on its walls for visitors to admire (and possibly purchase), along with a giant mural of Marilyn Monroe. The downtown location will grab your attention with its sign advertising not only coffee but smoothies, pastries and ice cream, too. Drinks on the menu have quirky names like "Frosty Bear" and" Polar Bear Latte." And if that isn't your cup of tea, you'll find alternative drinks like Italian sodas and hot chocolate.
Get your sweet fix at Pie in the Sky, where the pie menu consists of mouthwatering flavors like Mississippi Mud, Vanishing Blueberry, Cranberry Apple and many more. All the sweets are homemade, so you'll taste the extra love in every bite. Plan to visit during breakfast hours to enjoy the omelets that are known to be the best in the area. And if the weather calls for it, grab a table on the patio that's surrounded by scenic views of a garden and meadows. Have room for seconds? Purchase a whole pie to take back to your home and share with your friends and family (but admit it, you'll want the whole thing to yourself).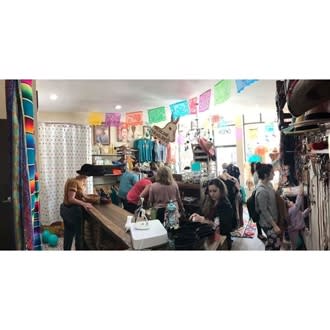 Shop Local
Before heading back home, stop by the new Sweet Texas Treasures boutique in downtown Conroe. You'll find an array of local goods and artisan products such as homemade candles, natural lotions, art pieces made by local artists and assortments of Day of the Dead memorabilia. Jewelry and clothing are among the most popular purchases made at the shop, thanks to its impressive collection of apparel with a bohemian flair. So treat yourself to a new outfit, or buy that necklace for your friend back at home, either way, you'll get to bring a piece of Conroe home with you.