Best Spots to Enjoy the Nightlife in Conroe, Texas
Whether you need a drink after a long day at work or are looking for an opportunity to dance all night with friends, you'll always have a good time going out in Conroe, Texas. The city's nightlife is so amazing that residents in neighboring Houston will travel here to visit the hot spots. If you're a beer aficionado, you'll delight at the impressive collection of cozy breweries, many of them with a Texan flair. Not to mention, Conroe is rapidly rising to become a music hub for new and upcoming talent. Get ready to get a taste of the city's most popular nightlife locations, here are the best places to go for a night out in Conroe.
Pacific Yard House
Step inside Pacific Yard House and you'll instantly notice the huge dance floor. The restaurant slash bar is authentically Texan in every sense, with its chandeliers made from deer antlers and a menu consisting of delicacies like pit smoked ribs. On select nights, bluegrass and country musicians serenade the crowd with their best notes on stage. The menu includes a wide range of dishes like spicy chicken and shrimp pasta, a pulled pork sandwich or the healthier yard bird BBQ chicken salad. Hit up the bar for a local brew, or ask the bartender to mix you a creative cocktail. Or go the Texan way and order a shot of tequila to set the mood.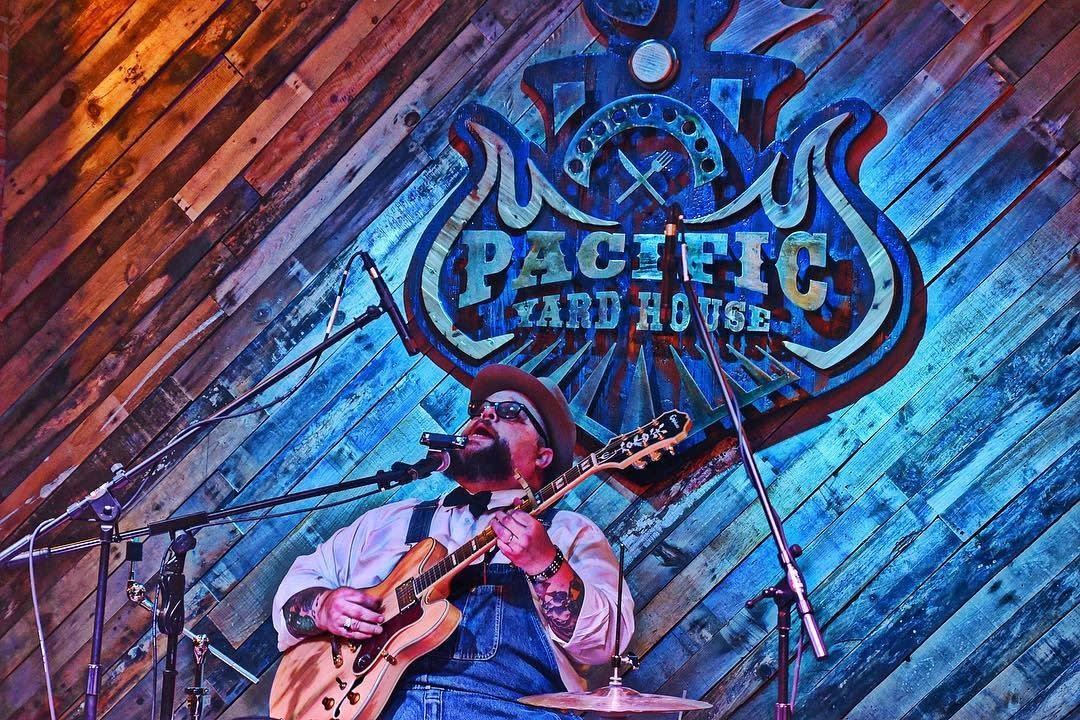 Southern Star Brewery
Enjoy the Texas air as you sip a cold one at Southern Star Brewery, where you're surrounded
by a spacious backyard and plenty of round picnic tables. The brewery is proud of its locally brewed craft beers featuring flavors with quirky names like Blood Belt, Conspiracy Theory and Humidity, as well as seasonal names like Oktoberfest and Winter Warmer. Order your beer and take your drink outside to admire the 13-acre wilderness under the patio lights. The brewery has many concerts, and food trucks are present during these events to serve you a delicious meal that will complement your beer. You can also attend its weekly events, such as Trivia Night Thursdays, Friday Pub Night with live music or Crawfish Sunday (when mouthwatering seafood is a special feature).
The Red Brick Tavern
Kick back and enjoy a hearty meal while listening to some live music at The Red Brick Tavern, a restaurant in a historic building. The tavern's exposed brick walls display black and white framed photographs of famed musicians as a testament of how musically inclined the establishment is. Country music dominates the tavern, and you can dine on traditional delights like tavern cheese fries, flat iron steak, el huevo burger and tomatillo chicken enchiladas. Wood-fired pizzas are a popular item, and you can order a signature pie or concoct your own with toppings like smoked Gouda, andouille sausage and chorizo. There are 12 craft beers on tap that rotate frequently, giving you something new to try on each visit.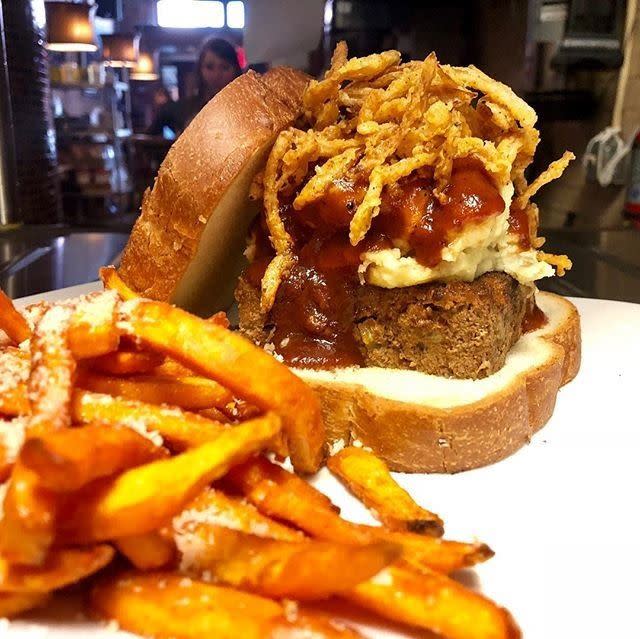 B-52 Brewery
Sample new flavors at B-52 Brewery, a rustic, quaint brewery, where it will feel as if you're camping in the great outdoors with a pint in hand. You'll pull up to a hip container building with a spacious patio surrounded by picnic tables and towering trees. The outdoor fire pit is the perfect place to cozy up with a brew while admiring the patio lights or playing a round of ping pong with friends. You'll notice plane memorabilia throughout the facility, including its beer glasses full of innovative flavors like Breakfast Stout, Blackberry Tart Frenchie and Sangria. Plan your visit in advance to coincide with its weekly events like trivia on Thursdays to engage in a battle of wits with friends,
Papa's on the Lake
Take your fun to the water by spending a night out at Papa's on the Lake, where you can arrive by car or boat. You can't miss the bubblegum pink waterfront venue with an elevated patio that overlooks the lake. Arrive before dark to watch the sunset and enjoy its menu full of appetizing dishes, such as Papa's Famous Hamburger, Cajun shrimp tacos and muffalettas. During concert nights on weekends, it's common to find boats docked at the venue and people partying and dancing on them as they enjoy a night out under the Texas sky. A swimming pool, volleyball court, pool tables and foosball are all added perks to Papa's nightlife. On weekends, the venue will stay open as late as 2 a.m., making this the most desirable place to enjoy some nightlife in Conroe.