Shannon Overby
Director
Shannon Overby moved to Bryan-College Station from Georgetown to attend Texas A&M in 1988. She graduated with a Bachelor of Science degree in Recreation Parks & Tourism Sciences in 1991. After graduating, she worked in hotel management and international advertising before launching her CVB career in Bryan College Station.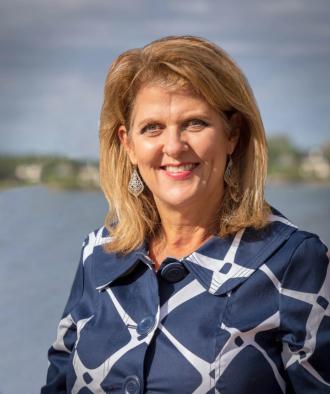 Shannon spent 23 years at the Bryan-College Station Convention & Visitors Bureau in a variety of positions before taking the Director's job at the Conroe CVB in October of 2017.
Shannon received her Texas Destination Marketing Certification (TDMC) in 1998 and her Certified Meeting Professional (CMP) designation in 2000 and completed her Certified Destination Marketing Executive (CDME) certification in 2015.
Shannon stays very busy both professionally as well as personally. She dedicates her time to the tourism industry that she loves through board and committee service on both state and national tourism associations. She continues to help the next generation of tourism professionals by offering internships, teaching seminars around the state and speaking regularly to tourism classes at Texas A&M University and other area colleges.
When not working – Shannon's love for travel and adventure keep her on the road (in the air, on a boat, or aboard a train), recent excersions have taken her to London, Belgium, France, Italy, Switzerland, Mexico, Canada, Puerto Rico, and coming up in 2018 – Israel. Shannon and her husband Don stay busy with their two sons –Zachary (26) and Wesley (17) and Daughter-in-law, Erica.
Feel Free to reach me directly at 936-522-3501 or my email Monday through Friday, 8am-5pm.